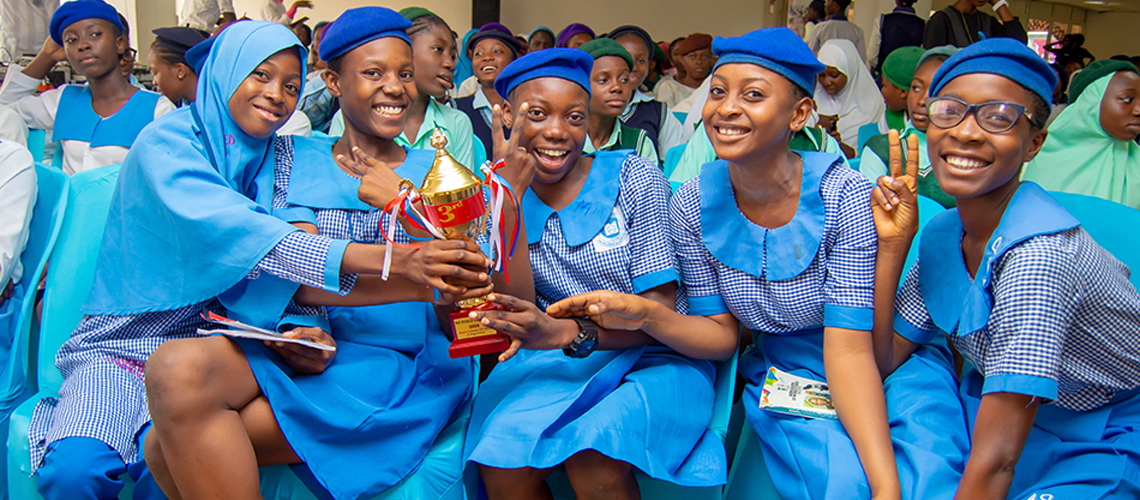 After-School STEM clubs for girls
The Visiola Foundation's After- School STEM clubs for girls hold in 20 different secondary schools in FCT, Abuja. Each club session runs from 9:00am to 3:00pm depending on the time allocated to the instructors from the school. 
During the After-school STEM clubs program, students will be introduced to computer programming using Scratch. They will be given tasks and assignment that will challenge their thinking and also spark creativity in their minds. The aim of the After School STEM club is inspiring a degree of responsibility in the students to accepted challenges in their locality as opportunities instead of shying away and leverage the power robotics technology and IT to create lasting value.
Objectives of the After-school STEM clubs:
Improved attitudes toward STEM fields and careers, while tackling inhibiting gender stereotypes.
Increased STEM knowledge and skills, evidenced by improved academic performance.
Increased confidence in studying STEM subjects.
Increased number of young women graduating from university with STEM degrees.
Increased number of women leading successful careers in the STEM fields.
Increased number of female innovators tackling important challenges to improve socio-economic development in Nigeria and Africa.
The Visiola Foundation's after-school STEM Clubs For Girls are customized around the core foundational literacies, competencies, and character qualities required for success in the 21st century. The content of the program is designed to complement the school's academic instruction, with emphasis on Math, English, and Science.
The Visiola Foundation has partnered with the FCT Secondary Education Board to run its high quality after-school STEM Clubs for Girls at 20 public junior and senior high schools in the Federal Capital Territory.
Please, e-mail us at: admin@visiolafoundation.org to find out more or to organize a STEM Club at your school.