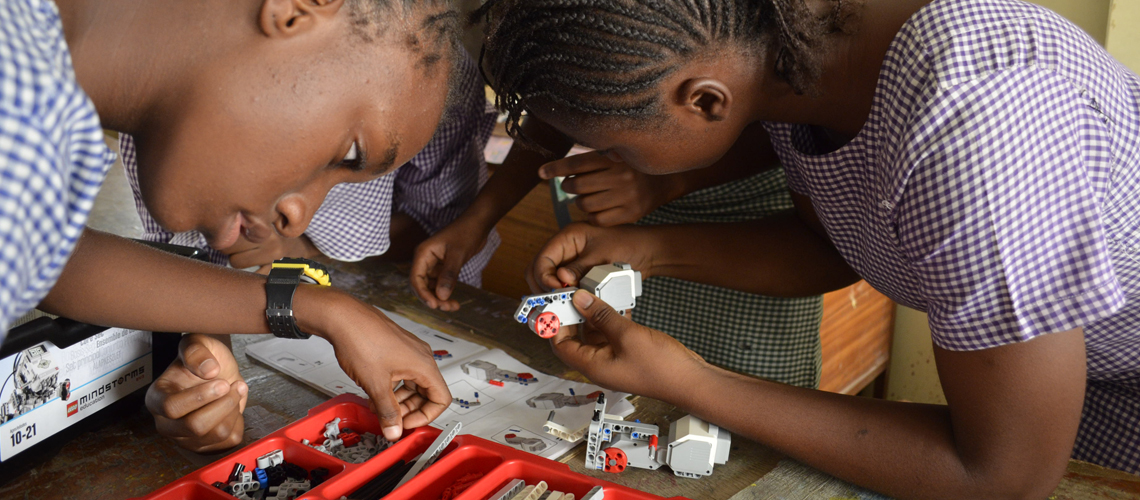 The Visiola Foundation's STEM Camps are an exciting 8-day program designed to pique the interest of girls in the STEM fields from an early age.
During the camp, participants will be introduced to concepts in Robotics. They will explore how the practical applications of Mathematics, Physics, and other Science subjects work in the real world. They will be taught to understand how science and technology can affect society and can drive the sustainable development of the country. They will work on individual assignments and group challenges to enhance their learning, critical thinking, analysis, and problem-solving abilities.
The aim of the program is to encourage more girls to pursue STEM careers by gaining their interest early, building their confidence, and facilitating their success.
The camps will end with a closing competition where students will have to come up with designs and models that will aid in problem-solving for homes, factories, hospitals, public facilities, and other applicable places for their final project.
Objectives of the STEM Camps:
A stronger foundation in Science Subjects.
Increased knowledge and confidence in electronics and electricity.
Greater interest and would be well-equipped to pursue high-wage technical careers.
Through this program, the Visiola Foundation seeks to increase the number of girls in STEM with a view to creating a pipeline of professionals who will leverage technology in developing innovative solutions to Nigeria's most pressing challenges.
Must be an African girl aged 13 – 18 years.
Must have completed her primary education in an African country.
Must be currently enrolled in secondary school in an African country.
Must be available for the full duration of the course.
Must submit the following:                                    
i. Complete a 250-word statement explaining her interest in the camp.
ii. Report Cards for the last academic year
The camp is free, but students are required to pay N1,000 application fee.
All interested students must deposit the sum of N1,000 (One Thousand Naira) into the Visiola Foundation's Zenith Bank Account at the time of applying. Evidence of payment of the application fee may be requested. Full payment must be made to the account below
For all queries, kindly e-mail us: admin@visiolafoundation.org
Zenith Bank
Account Name: The Visiola Foundation
Account Number: 1014041410
Reference: 2023-SSC-Student's Last Name-First 3 letters of student's first name.
E.g. The reference for a student named "Chioma Hassan" would be 2023-SSC-HASSAN-CHI