the visiola foundation e-newsletter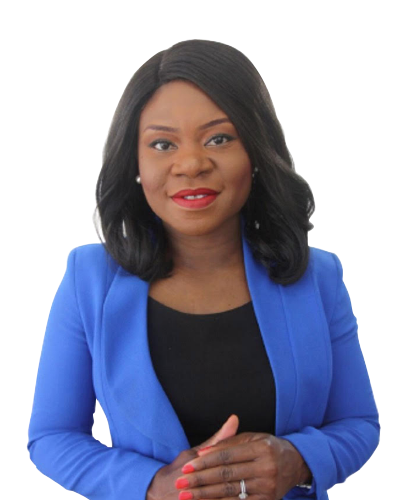 Ladé Araba
Founder and President of the Visiola Foundation
The summer truly revitalizes my soul. The sunshine and light breeze awaken me to new possibilities in my professional work and in my other engagements to mentor and empower young people. It is such an exciting time of year!
Imagine the prospects for African employers and students – the tremendous benefits to both parties of capitalizing on this time, through mutually beneficial internships. What if African CEOs encouraged their staff to dedicate some of their time to mentoring youth (especially during the summer months), as part of their Corporate Social Responsibility (CSR)? What if they volunteered to teach summer school to students disadvantaged by their limited access to high quality schools? What if students were able to enroll in summer classes at universities or technical schools in order to learn new skills that would make them more marketable, and that would enable them to perform better during the following academic year? Or what if students designed and implemented summer projects to improve their local communities?
These are some of the proposals that we are exploring with African CEOs for them to create the enabling environment for Africa's youth to stay "engaged" during the summer months.
The Visiola Foundation is playing a part by hosting its inaugural STEM Summer Camp for Teenage Girls on August 16 – 23, 2015. The STEM Summer Camp is an exciting weeklong program designed to pique the interest of women in the STEM fields from an early age. During the summer camp, students learn valuable skills in critical thinking, problem solving, and teamwork as they are taught to view the world through the lens of STEM subjects. They essentially receive added tools with which to succeed in their future careers. The aim of the program is to encourage more women to pursue STEM careers by gaining their interest early, building their confidence, and by exposing them to positive African role models.
The summer camp comprises engaging classroom coursework, practical team activities, stimulating games, and a group project. This year, students will learn the basics of electronics and robotics, all while having fun! We are pleased to announce our partnership with e2 Young Engineers to that end.
What are the young people in your lives doing this summer? We hope you will encourage them to engage in an enriching program wherever they are.
Take a walk with us as we review our activities during the second quarter of the year.
Happy reading!
Ladé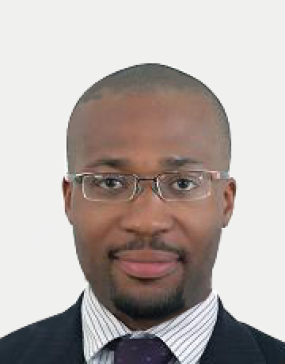 Message from Obiora Okoye, Trustee
I travel quite often as a Project Director for General Electric. My work requires me to devise solutions to problems ranging from large funding gaps for power generation projects, to the lack of vital data for completing technical studies. I therefore find myself drawing on the knowledge and rich experience I have gained working in Energy Finance at an indigenous Oil & Gas company, as a lender at the African Development Bank, and as an adviser to private investors.
Over the course of my career I have developed and helped finance a number of publically and privately funded infrastructure projects in five African countries. The glaring, recurrent constraint that I observed in many of those cases was the dearth of well-structured transactions. It appeared that adequate "project preparation" was frequently lacking.
High quality infrastructure project preparation is a much-needed first step for implementing commercially viable projects in Africa. Ignoring this would limit the possibility of delivering roads, highways, electricity, water and sanitation to Africa's one billion people. Project preparation basically involves the consideration of "least cost" alternatives, the identification of the best technological solution, as well as financial, economic, environmental, and social impact assessments. Unfortunately, the demand for technical expertise in conducting these assessments is high, while the availability of human capital and funding is relatively low. Invariably, non-Africans lead many of the studies conducted during this critical stage for a number of African projects.
Building local talent in infrastructure project preparation is therefore important, given Africa's significant infrastructure deficit, coupled with the glaring need for well-structured, bankable projects.
I hope to see many more bright female Africans in this very attractive sector.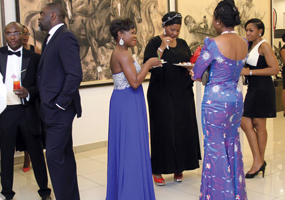 The Visiola Foundation's 2015 Annual Gala Dinner
Our "1000 Female African STEM Pros" campaign
The Visiola Foundation's 2015 Annual Gala Dinner took place on Saturday, May 2nd at the beautiful Thought Pyramid Art Center in Abuja. The Gala was attended by distinguished STEM professionals, industry leaders, and professionals from various other sectors. Dr. Rabia Salihu Sa'id, winner of the prestigious 2015 Women in Science Elsevier Foundation Award, gave the Keynote Address. Dr. Sa'id was honored by the Elsevier Foundation for her contributions to nanoparticle physics, computational mathematics and atmospheric physics, as well as for her efforts to encourage young women to pursue careers in the science, technology, engineering, and mathematics (STEM) fields.
Engineer Valerie Ifueko Agberagba, a founding member of the Abuja Chapter of the Association of Professional Women Engineers of Nigeria (APWEN) and National President of the Association in 2005 – 2007 also spoke at the event. Engineer Agberagba shared her passion for the growth of the engineering profession and underscored the importance of overcoming existing gender stereotypes in the field to encourage more women to pursue rewarding STEM careers.
During her remarks, Lade Araba indicated that the Foundation is committed to nurturing, mentoring, and educating high-potential girls and young women in the STEM fields to build a pipeline of leaders and innovators who will help to transform African countries. She explained that African countries will require technically competent professionals with cutting-edge expertise in the STEM fields in order to diversify their economies. The Visiola Foundation believes that its investment will help to address high unemployment rates, stimulate innovation, and overcome other important developmental challenges facing the region. She explained that the Visiola Foundation aims to educate and mentor 1,000 female STEM professionals over the next five years.
Dr. Debisi Araba, the Co-Founder and Executive Director of the Visiola Foundation explained that members of the Board of Trustees, as well as professional and corporate friends of the Foundation also mentor the scholarship recipients. He noted that the Foundation is finalizing partnership plans with Ashesi University in Ghana, and the African Leadership Academy (ALA) in South Africa. These trailblazing institutions share similar values and are committed to raising a new generation of ethical and entrepreneurial leaders to help transform the African continent.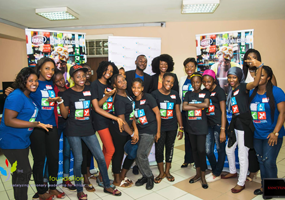 The Visiola Foundation's "Adopt-a-Community Program" in Mpape was featured on SPICE TV (DSTV 192)
Visit us on Facebook to watch a clip!
SPICE TV is Africa's leading channel dedicated to exploring African achievements in fashion, beauty, and lifestyle. SPICE TV is broadcast in 44 African countries and provides a positive portrayal of the continent and its contribution to contemporary society.
The SPICE TV crew recently visited the Visiola Foundation in Abuja. Here are excerpts from the interviews and the SPICE Focus feature.
SPICE: Tell us about the Visiola Foundation.
VF: We are "a vehicle for investing in Africa's future – the youth." Africa is at the cusp of radical transformation and the next generation of leaders will usher the continent into the next frontier. We understand the importance of economic diversification. And we know that we must develop our human capital in order to achieve this. We will therefore require more scientists, more engineers, more IT professionals, more innovators. We are effectively working to boost Africa's technical skills base.
SPICE: What motivates you to do this?
VF: It is the realization that seemingly small efforts can have a big impact. It is so amazing to see the transformation that occurs in the girls and young women we work with. They have a bright future ahead of them and it is exciting to see them working hard to achieve more for themselves and their families. And of course, we have high expectations that they will lead successful careers and will contribute to Africa's development.
SPICE: What is your ultimate goal for the youth you empower?
VF: Our long-term impact will be the creation of a pipeline of leading female scientists, engineers, IT experts, and innovators across Africa. We expect their work to have a considerable impact on African economies and on improving the lives of Africans. We also expect that they will help to increase Africa's contribution to global innovation.
SPICE: You specifically target girls. What about the boys?
VF: We target African girls and young women because, unfortunately, they remain the most marginalized social group in the world. And this is especially evident in low-income communities that often do not place as much value on educating a girl as they do on educating a boy. However, through our "Adopt-a-Community" Program in Mpape, we are training both boys and girls to become successful and ethical entrepreneurs. We are teaching them to set up and run profitable agribusinesses. We are also establishing a fish farm for them to manage to generate income for themselves, while learning about aquaculture, marketing, sales, management, and bookkeeping.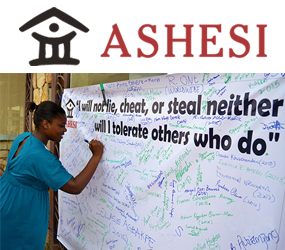 Ashesi Univeristy is a private, non-profit liberal arts university located in Ghana, West Africa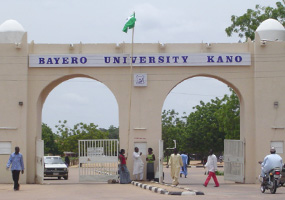 Bayero University seeks to develop high quality human resources with the requisite skills to develop the nation and humanity
The Scholarship Program Expands to Ghana and N. Nigeria
The Visiola Foundation advanced plans to extend its Scholarship Program to eligible female candidates from across Africa to pursue degrees in computer science and engineering at Ashesi University (Ghana) and Bayero University Kano (Nigeria).
Ashesi (which means "a new beginning" in Akan) Univeristy is a private, non-profit liberal arts university located in Ghana, West Africa. Its mission is to educate a new generation of ethical and entrepreneurial leaders in Africa; to cultivate in students the critical thinking skills, concern for others, and the courage it will take to transform the continent.
In line with its mission to educate a new generation of ethical leaders, Ashesi University requires its students to sign and abide by its Honor Code.
Eligible students interested in studying Computer Science and Engineering at Ashesi University may apply directly to the university for admission and to be considered for the Visiola Foundation's scholarship. The university's website address is: http://www.ashesi.edu.gh
The mission of Bayero University is, "to provide world-class academic and professional training, community service, and to conduct research for the advancement of society." It further seeks to develop "high quality human resources with the requisite skills to develop the nation and humanity."
Students interested in studying Engineering or Science subjects at Bayero University are invited to contact the Deputy Dean of Student Affairs. The university's website address is: http://www.buk.edu.ng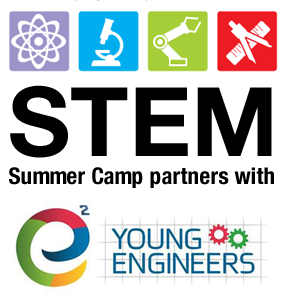 Partnership with e2 Young Engineers for the 2015 STEM Summer Camp for Teenage Girls
The Visiola Foundation has entered into a formal partnership with the e2 Young Engineers "Edutainment" Company for the 2015 Annual STEM Summer Camp for Teenage Girls on August 16 – 23, 2015.
e2 Young Engineers Enrichment Programs provide theoretical knowledge and their practical implementation in the STEM basics. The company provides an engaging, hands-on learning platform for students, using unique LEGO® and K'nex® assembly kits designed by its staff, to demonstrate the scientific principles being taught in a fun and accessible fashion, and combining experiments that form scientific intuition with stories that capture the imagination.
The Visiola Foundation is pleased to partner with e2 Young Engineers with support from colleagues at Intel Corporation and IBM to run the 2015 camp focusing on the basics of electronics and robotics.
In what year was the first African university established?


Name the African scholar who authored this popular quote, "If you educate a man, you simply educate an individual; but if you educate a woman, you educate a nation."
How many years do students in CAR spend in primary school?
How many years do students in Equatorial Guinea spend in primary school?
Name the African countries that provide free basic education.
Name the African countries where primary instruction is delivered in a language other than English, French, or Portuguese.
How many universities are there in Botswana?
How many universities are there in the DRC?
How many universities are there in Cote d'Ivoire?
What are the most popular majors/concentrations for francophone African students at university?
What are the most popular majors/concentrations for anglophone African students at university?
What are the most popular majors/concentrations for lusophone African students at university?