the visiola foundation e-newsletter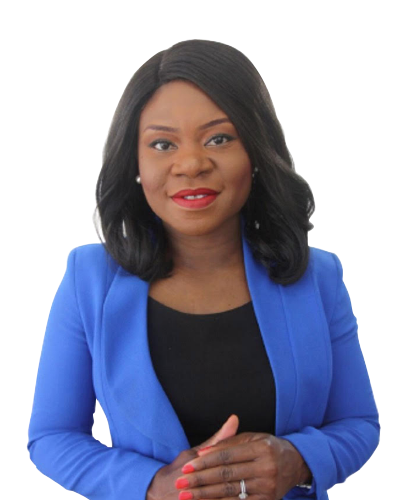 Ladé Araba
Founder and President of the Visiola Foundation
Lucy Quist, CEO of Airtel Ghana, calls it, "The Bold, New Normal." We call it, "Africa's Future." It is the strong belief in the need for Africans to set higher, more ambitious goals for their continent. It is expecting an equal (or greater) caliber of transformational growth; which sees a dramatic rise in the value of Africa's contribution to global scientific knowledge and innovation, with concurrent positive strides in the quality of education, healthcare, infrastructure, and standard of living of the billion people living in Africa.
It is moving from a focus on low-skill, low-value, and low-wage jobs, to building technical skills and expertise so that Africa's burgeoning youth have access to globally significant, high-skill, high-value, and high-wage jobs. It is exchanging the reactive, humanitarian approach with a proactive industrialization attitude that seeks to build a solid foundation of technically competent labor to design solutions to the myriad of problems in our countries. We believe that Africa and Africans are so much more than the world's "bread basket." We should therefore focus on significantly upgrading our expectations, not just in words, but through carefully designed steps that will ensure that we are indeed able to fully embrace and enter into that, "bold, new normal."
We had an eventful second quarter. Students in our After-School STEM Clubs for Girls (ASCG) showcased their skills in our end-of-year Robotics and Web/Mobile Applications Competition. In addition, one of our ASCG members represented her school at an ICT Competition organized by the Ministry of Communications on Girls in ICT Day and won a prize for creating the best blog. We also held coding boot camps for girls from underserved communities in Lagos and Ibadan.
Take a walk with us as we review our activities during the second quarter of 2017.
Happy reading!
Ladé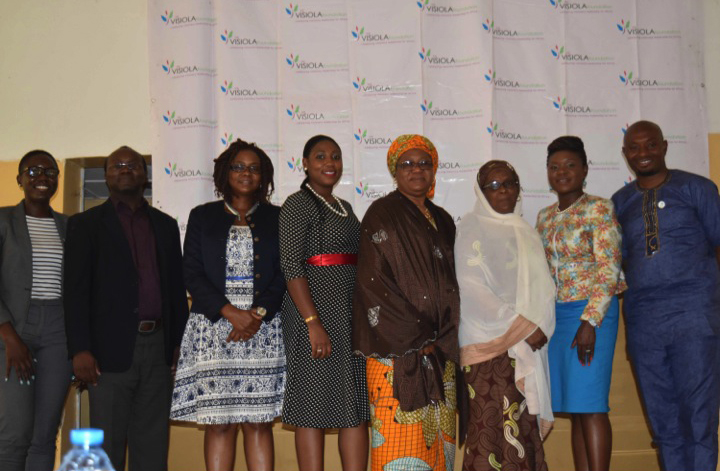 Judges at the ASCG Competition
After-School STEM Clubs For Girls Robotics and Web/Mobile Applications Competition
The Visiola Foundation held an inter-school Robotics and Web/Mobile Applications Competition on June 15, 2017 to close out the academic year. The event enabled members of our After-School STEM Clubs for Girls (ASCG) running in 14 Government Secondary Schools to showcase their newly acquired skills in computer programming and Robotics. Through our curriculum, we have taught the ASCG members computer programming, including web design (using HTML, CSS, and JavaScript) and visual programming with Scratch. We have additionally introduced the students to Robotics and Science concepts (electricity) and have enabled them to build robots and diverse electronics. These activities are helping to strengthen the theories they are learning in their mathematics, physics, and chemistry classes. They are further learning how to think analytically, solve problems, and work in teams.
In her Keynote Address, Hajia Maryam Balaraba Hassan, Director of the Federal Capital Territory (FCT) Secondary Education Board (SEB) commended the Visiola Foundation for its commitment to empowering students with computer literacy and STEM skills. She noted the importance of science and technology for national development and was
pleased that the Foundation's clubs are complementing the efforts of the SEB to prepare students for the jobs of the future.
The event also included a panel discussion about "Skills Acquisition and Youth Unemployment in Africa." Moderated by the Co-Founder/President, Ms. Lade Araba, the panel included: Dr. ChiChi Anaoglu-Okoye, Country Director, Girl Effect Nigeria; Dr. Fidelis Ndeh-Che, Managing Partner, Quanteq Technology Solutions Ltd; Ms. Tolu Falola, Oil & Gas Leader, Schneider Electric Nigeria; Ms. Malate-Ann Attajiri, Education Adviser, US Embassy Abuja; and Mr. Tosin Abolaji, Program Manager, Paradigm Initiative.
During the discussion, panelists noted that the skills gap is a pressing challenge especially since Nigeria's population is expected to balloon to 200 million by the year 2020, with 70% of the population being 24 years old and younger. It explored what must be done to prepare the youth and to ensure that they have the right skills to access well-paying jobs and to also create jobs for themselves.
Kindly e-mail admin@visiolafoundation.org to obtain a copy of the Final Communiqué.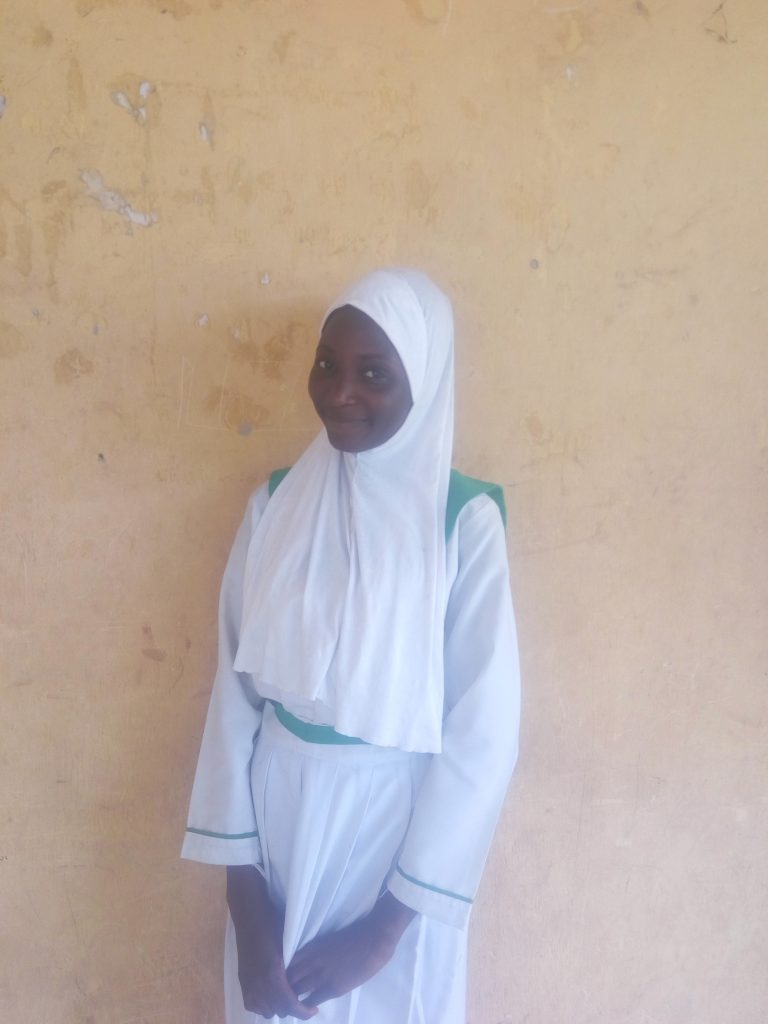 Khadijat wins award at ICT Competition
ASCG MEMBER WINS AWARD AT ICT COMPETITION
Khadijat, a member of the Visiola Foundation's After-School STEM Clubs for Girls, represented her school, GSS Tudunwada, at a competition hosted by the Ministry of Communication in Abuja to commemorate Girls in ICT Day on April 27 – 28, 2017. During the event, the students were also taught to create blogs and landing pages. After the training session, they were tasked with designing and publishing a blog. Khadijat utilized the skills she learnt at the ASCG to create an impressive blog; which saw her win the prize for the best blog. She presented an information blog to educate readers on a number of topics in Chemistry. She acknowledged her success was as a result of the confidence and knowledge gained in the ASCG where she learnt web design. She won a Laptop for being the star student at the competition.
GSS Tudunwada was also invited to a Robotics Competition organized by Nigerian Turkish International College (NTIC) for Government Secondary Schools in Abuja. Again, the students stood out and impressed the judges with their knowledge; which they gained from being members of the Visiola Foundation's After-School STEM Club.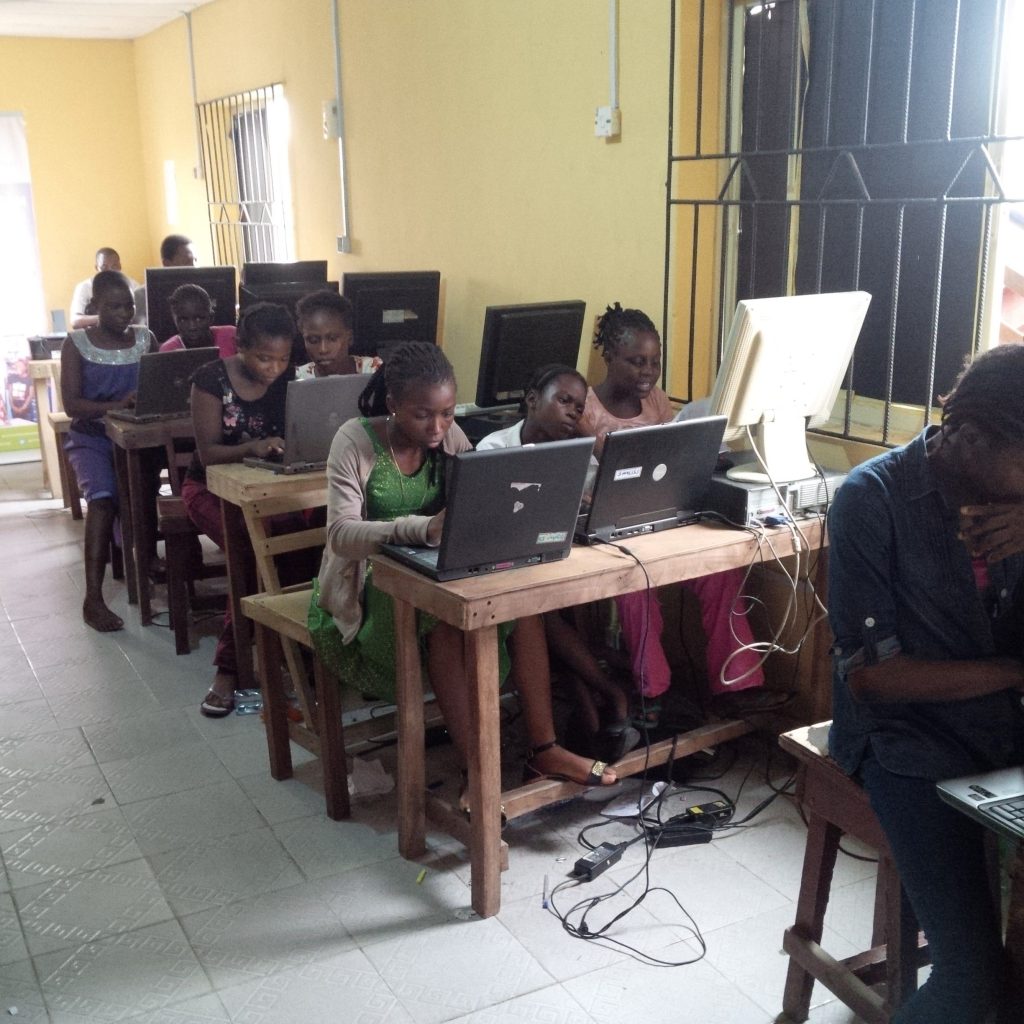 Students at the Coding Boot Camp in Lagos
LAGOS CODING BOOT CAMP FOR GIRLS
The Visiola Foundation held a weeklong coding boot camp for girls at Lekki Peninsula College, Lagos on April 10 – 19, 2017. Students from underserved communities were taught how to code in various programming languages and were given challenging quizzes, individual assignments, and a group project to test their knowledge.
The specific objectives of the coding boot camp included:
To build a strong foundation in Computer Science.

Increased knowledge and confidence in programming.

Practical experience in building web applications and programs.

Equipping students to be able to pursue high-wage technical careers.
The skills acquired by the students will improve their "employability" in our increasingly technology-dependent world. It also boosted their self-esteem and confidence in public speaking, while sharpening their critical thinking and problem-solving skills. The Visiola Foundation seeks to help increase the number of African women in Computer Science with a view to create a pipeline of professionals who will leverage technology in developing innovative solutions to Africa's most pressing challenges.
Experience also indicates that participating in the coding boot camp produces other benefits, including improvements in students' academic performance. Having learned to think critically and solve problems, students return to school and find an increased understanding and application of concepts taught in class.
"The camp motivated and challenged me to work really hard and make a name for myself." ~ Adaobi
"The individual and group projects we worked on were exciting as they gave me the opportunity to work on real projects and helped me understand the concepts better." ~ Melodee
"My favorite part of the camp was when we were divided into groups and advised to help each other. This gave me an opportunity to speak up and improve with the help of my team mates." ~ Sylvia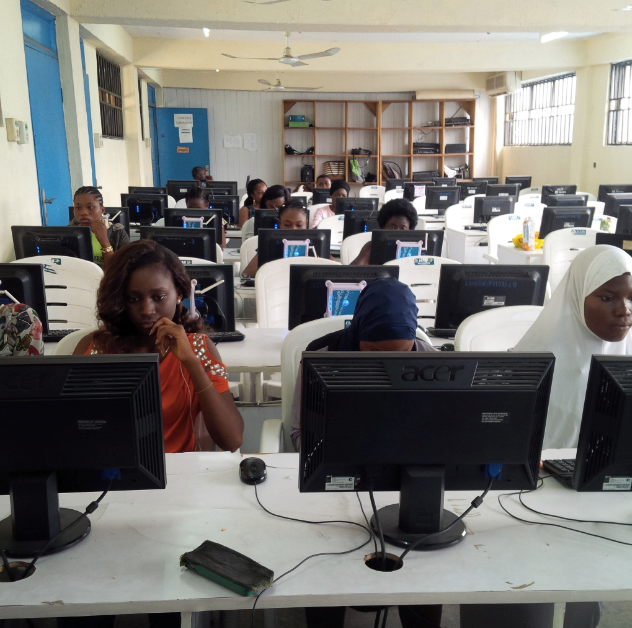 Camp participants at the Coding Boot Camp in Ibadan
IBADAN CODING BOOT CAMP FOR GIRLS
The Visiola Foundation's Coding Boot Camp for Girls in Ibadan was an intense 10-day program designed to empower young women with programming skills. It took place on May 25 – June 3, 2017. They were taught how to code and build mobile applications, as a first step towards enabling them to start their own technology businesses. They additionally benefitted from Tech Mentor Hangouts with seasoned professionals, including Mr. Olukorede Aguda, a Software Developer at the leading investment firm Goldman Sachs.
"I learnt that failure is not final and I should not give up when I fail but that I should keep on trying." ~ Ayomide
"I learnt to always seek to learn from the people around me, and to persevere while learning, always giving my best in everything." ~ Esther Only 18% of Computer Science Majors are female. 70% of African women are in informal employment. Sub-Saharan Africa GDP per capita is $3,260 while North America's is $10,726. Africa has 198 researcher per million people, compared with 428 in Chile and over 4,000 in UK and USA. East Africa maintain the lead in regional economic growth at 5,3% ahead of the continent average of 2,2%. Kampala und Nairobi have the widest gender gap between men and women who use the Internet. Only 19% of female internet user in Lagos use the Internet to look for jobs. Africa's capacity scores have slightly (but steadily) improved from 49.9 in 2014 to 52.7 in 2016.
Source: Africa Capacity Report (2017); African Economic Outlook (2017); UNESCO (2015); World Economic Forum Africa (2017); World Wide Web Foundation (2017)