the visiola foundation e-newsletter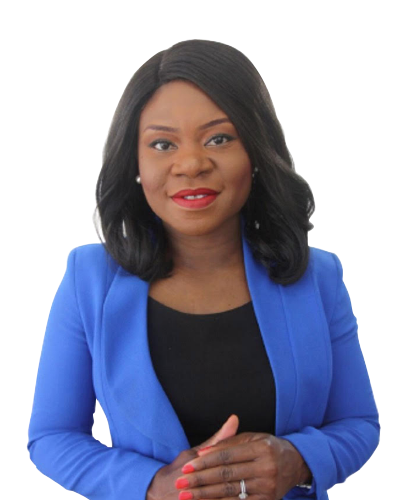 Ladé Araba
Founder and President of the Visiola Foundation
Happy New Year and best wishes for a healthy and peaceful 2021! January 23rd marks the Visiola Foundation's 7th year anniversary and we are thankful for your continued support.
2020 was a challenging year for most people and our thoughts and prayers are with those who suffered unbearable loss. Despite the limitations brought on by the COVID-19 pandemic, we maintained our virtual programs and are pleased that a number of our students were recognized with awards and diverse opportunities. Overall, we directly impacted 1,882 across our programs during the year.
We continued our Virtual Career Talks in the fourth quarter and had the pleasure of having Yewande Akinola, Design Engineer at Laing O'Rourke and 2012 Young Woman Engineer of the Year (IET – UK), Dr. Ibraheem Badejo, Senior Director, Johnson and Johnson Innovation Center, Dr. Debisi Araba, Managing Director, African Green Revolution Forum (AGRF), and Dr. Vivian Ikem, Chemical Engineer and Coach. The video recordings of these talks are available on our YouTube page.
In addition, we resumed our Virtual STEM Classes, covering Math and Physics topics from the Secondary School Curriculum, as well as sessions in career readiness. 42 girls participated in the classes; which we were held via WhatsApp. Our final two scholars, Mary (23) and Divine (20) received Honors Degrees in Computer Science and Electronics from Lead City University, and Jessica (28), a graduate of our virtual summer Coding Boot Camp was awarded a Bertelsmann Technology Nano Degree Scholarship. This opportunity will enable her to learn Azure applications, Artificial Intelligence, and Advanced Analytics.
Amarachi (18) and Habibah (16), students in our After-School STEM Clubs since 2018 and STEM Summer Camp participants, pitched their VaccTick Mobile App at the MTN mPulse Hackathon in December. They came third and received funding to further develop the app and other exciting prizes. We concluded the year by hosting a virtual Student Hangout, which saw some of our students share their impact stories of how our programs have transformed their lives.
We are honored to be in a position to invest in talented girls and young women and thank you for your continued support and belief in our mission.
Warm Regards,
Ladé
We pivoted to virtual programs to accommodate our students, and were able to directly impact 1,882 girls. We are glad that our students excelled during such a difficult year, being accepted into prestigious fellowships, participating in global programs, winning at external competitions, gaining university admission, and securing jobs and internships. We are proud of all of them. Here is a recap video of some of the year's highlights. We hope you enjoy watching it and encourage you to leave a comment. Thank you for your support.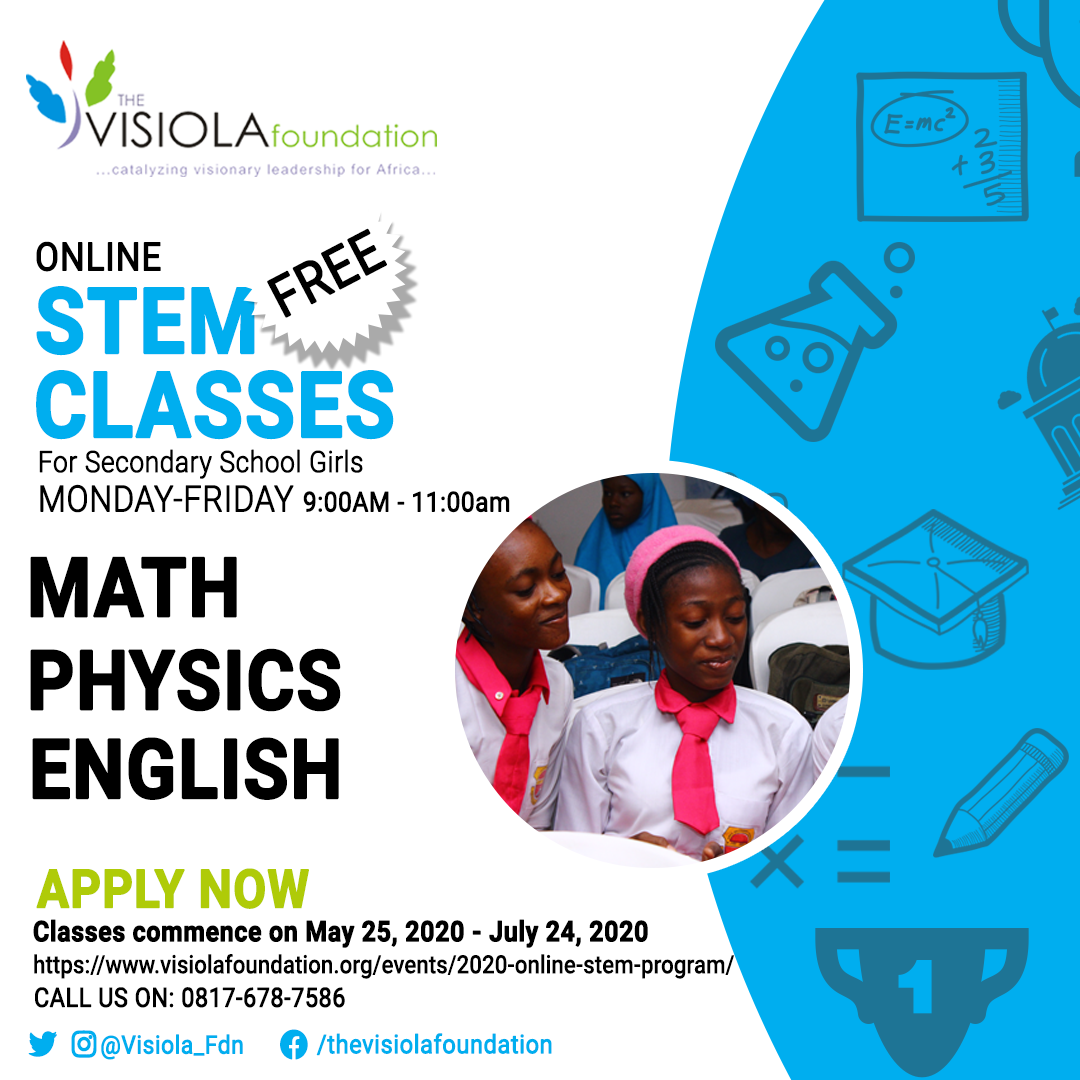 Anjola (14) was selected as a World Science Scholar!
VIRTUAL STEM CLASSES TEACH MATH, PHYSICS, AND CAREER READINESS
We resumed our Virtual STEM Classes from October 12th to December 11th and taught topics in Math and Physics from the national secondary school curriculum, as well as modules in career readiness. The classes were run on WhatsApp, with assignments completed via Google Classroom. Students were provided with mobile data vouchers to facilitate their participation.
Topics covered in Physics included Introduction to waves, longitudinal and perpendicular waves (calculations and practical applications), Wave properties, Electric current, Ohm's law, Resistance in series and parallel connection, and in Math Simple and compound interest, Algebraic equations, Linear inequalities, Quadratic equations (formula, factorization and completing the square methods), Variations in Math. Finally, students were taught how to write CVs and Cover Letters, how to negotiate job offers, and how to be effective employees to prepare them for the job market.
They shared their feedback below.
"I used to be uncertain about what career to choose but the classes have helped me narrow my interests to radiography. I also learnt soft skills such as networking and time management. I feel confident that I now have the tools needed to be successful in my future career."
Naxefat (13)
"I always had difficulty with math and physics and the virtual classes were a big help. The career talks also taught me communication skills, as well as the importance of teamwork. The speakers were friendly and open in explaining valuable lessons from their lives."
Divine (14)
The Virtual STEM Classes kept me engaged and helped me prepare for my JAMB exams. The classes on career readiness have also prepared me to pursue my dream career of becoming a medical doctor."
Rahmah (16)
VIRTUAL CAREER TALKS WITH STEM PROFESSIONALS
The Visiola Foundation launched its ongoing Virtual Career Talks with seasoned STEM Professionals on July 17, 2020.
These interactive talks expose students to a variety of career options in diverse STEM fields. Students listen to the respective journeys undertaken by each speaker to attain their current positions and professional success. The speakers candidly share their struggles, how they overcame life challenges, what motivates them, and their tips for success. The sessions enable students to ask practical questions about their academics, what to study, and how to make career decisions. Video recordings of the sessions are available for viewing: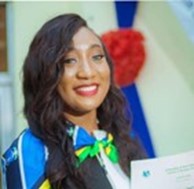 VIRTUAL CBC GRADUATE RECEIVES BERTELSMANN TECHNOLOGY NANO DEGREE SCHOLARSHIP
"2020 is a year to remember! It was full of pain and fear but despite this, I found courage and strength from deep within. After losing my job and my home due to the COVID-19 pandemic, it was hard to find hope that better days would come.
I observed that a majority of people in IT were not as badly affected as other industries. As a matter of fact, their relevance and value skyrocketed. I thought to myself that it could be my ticket to a better future. After two degrees, I was not mentally ready to go back to school and start all over again. Besides, I didn't even know if I would like information technology. I however started to research its relevance to the oil and gas industry, and stumbled upon "Data Analytics."
When the opportunity came through the Visiola Foundation, I knew I could not miss it. There was no cost to participate in the five-week Coding Boot Camp. In addition, we were even given data weekly to enable us to attend the classes virtually. I mean how good does it get! The program helped me through a very hard time in my life and it came at the perfect time. Through the learning period, I was challenged to find my confidence again. Being guided by patient tutors and encouraged by my classmates, I found the strength to hope for better. Not to mention the technical and interpersonal relationship skills I earned, that brought me a step further in life. I believed that if I could complete the Visiola Foundation's program and the project that came at the end, then I had the capability to delve further into the IT industry.
After the Visiola Foundation's Coding Boot Camp had ended, I applied for the Bertelsmann Technology Scholarship at Udacity and was admitted for the Data track in November. Classes began in December and all I could think "If I could complete the Visiola Foundation's intensive boot camp, I can do this". In fact, I joined the "60 days of udacity challenge" to spend at least 30 minutes each day programming. It is not difficult to keep up because, during the Visiola Foundation program, I spent at least four hours each day learning and battling with my VS Studio. However, the time and effort spent during the coding boot camp were what helped me get through a difficult phase.
Thank you Visiola Foundation! Please know that your impact on people's lives is not only technical but also emotional. You give hope and with hope comes the possibility for a better tomorrow."
MARY (23) AND DIVINE (20) GRADUATE WITH HONORS FROM LEAD CITY UNIVERSITY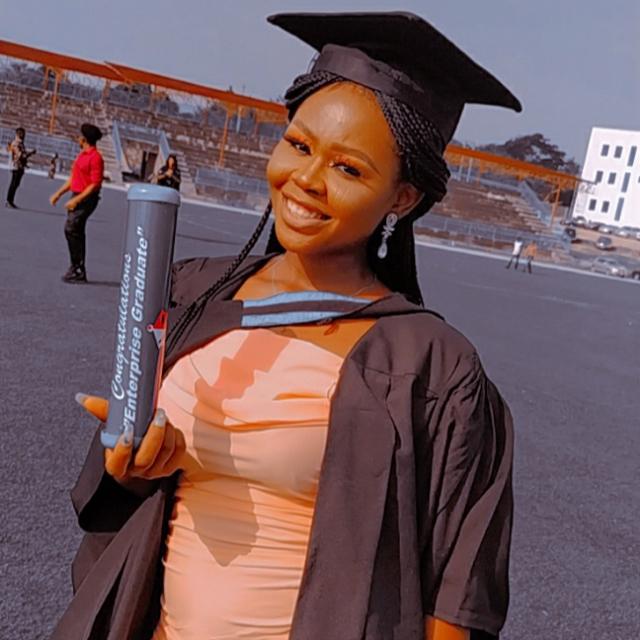 Mary – First Class BSc in Computer Science and Electronics from Lead City University | CGPA: 4.72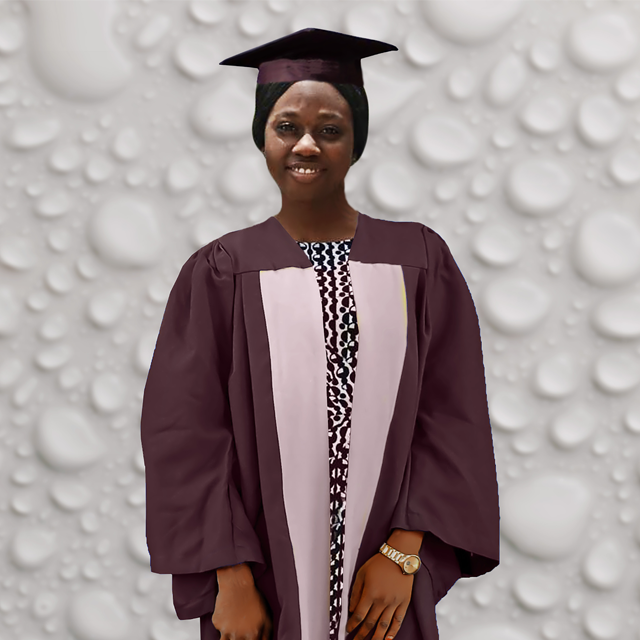 Divine – Second Class Upper Bsc in Computer and Information Science from Lead City University | CGPA: 4.3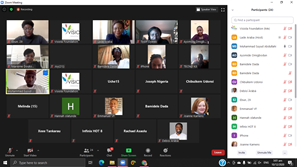 2020 VIRTUAL STUDENT HANGOUT
We concluded the year by hosting a virtual Student Hangout on December 11th. This well-attended event featured some of our students describing their experience in our programs, showcasing their projects, and answering questions from the audience. We were delighted to have some of our past and present friends, mentors, partners, and sponsors attend the event.
You can watch the recording here if you missed it.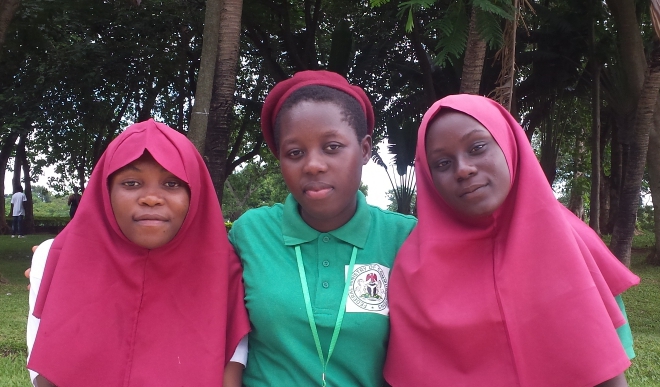 STUDENTS EMERGE THIRD AT MTN MPULSE HACKATHON
Amarachi and Habibah, students in our After-School STEM Clubs for Girls and participants in our STEM Summer Camp, pitched the Mobile App they developed in the club at the MTN mPulse Hackathon on December 19th. They came 3rd and were awarded N500,000 ($1,081) in funding to continue developing the app, N50,000 ($108) in cash vouchers, a tablet, and complimentary access to a six-week coding boot camp.
The VaccTick Mobile App helps parents keep track of their children's vaccination schedules. It sends reminders and tracks the number of children vaccinated. The app also lists a range of hospitals close to the user's address and provides general health information. Only 34% of girls in sub-Saharan Africa are able to complete lower secondary school, while 42% of their male classmates do. About 123 million people in the world between 15 and 24 years old cannot read and write. 60% of them are women. A child born to a mother who can read and write has a 50% increase in the chance of surviving to 5 years of age. If all girls had secondary education in sub-Saharan Africa and South and West Asia, child marriage would fall by 64%. In the Arab states and sub-Saharan Africa, almost two out of three out-of-school girls are expected never to go to school. Only 22% of schools have access to electricity, and slightly less than half have access to drinking water. Girl's education can prevent pregnancy in childhood. For each year that a girl in developing nation is in school, her first child is delayed by 10 months. If all women worldwide received a secondary education, this will prevent the death of 3 million children. Gender inequality is a major cause and effect of hunger and poverty; it is estimated that 60% of chronically hungry people are women and girls.
Source: one.org, UNICEF, Asante Africa, UN.WOMEN, THE BORGEN PROJECT