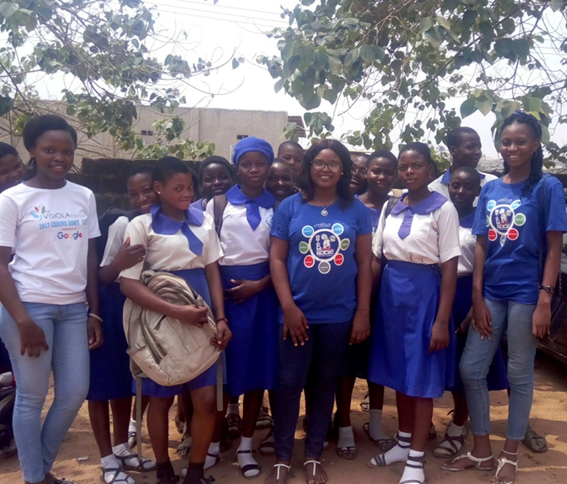 LCU SCHOLARS GIVE BACK TO SOCIETY
Rachael, Ayomide and Darasimi, 2014 and 2015 Visiola Foundation Scholars implemented their community project to mentor and guide secondary school students in Ibadan in choosing careers. The scholars are currently pursuing degrees in Biochemistry and Microbiology at Lead City University.
As part of their project, the scholars teach physics, chemistry, mathematics and biology in underserved public secondary schools. This is to ensure that the students have a good understanding of the concepts, while helping them identify their strengths and weaknesses. The scholars also mentor the students to determine their interests and further advise them on how to deepen their knowledge in their stated fields.
The scholars have observed that mentoring the students in public schools is life changing, as it positively impacts the students' academic and personal goals. Regular interaction with these students has helped to give them renewed confidence to achieve success in all that they do.