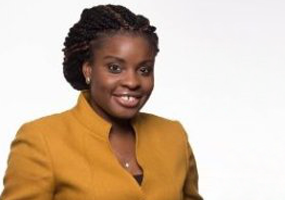 Lola Soyebo Harris – North America Fundraising Executive and a Mentor in our network.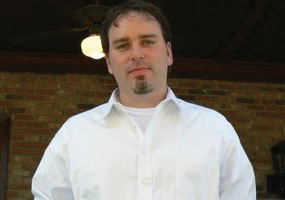 Jeremy Goettel – Instructor in Pediatrics, Boston Children's Hospital
Harvard Medical School
Meet a Mentor – Lola Soyebo Harris
We are pleased to have Lola Soyebo Harris as our North America Fundraising Executive and a Mentor in our network. Lola graduated from the University of Oklahoma with a Bachelor of Science degree in Chemical Engineering.  She began her career as a packaging engineer at General Mills in Minneapolis and has led multiple cross-functional projects in cost-saving initiatives and new product launches. She currently works as a project manager in the New Product Development group for Wholesome Sweeteners located in Sugar Land, TX. She is also currently a 2nd year MBA student at the University of Houston where she leads the National Association of Women MBAs chapter. Lola is passionate about empowering women to become the best they can be. Lola enjoys gardening, baking, DIY projects and spending time with her husband and two young sons.
Meet a Mentor – Jeremy Goettel
We are delighted to welcome Jeremy Goettel into our network of mentors. Dr. Goettel is a lecturer in pediatrics at the Harvard Medical School and the Boston Children's Hospital (USA). He completed his doctorate degree (Ph. D.) in Cell and Developmental Biology at Vanderbilt University and his Bachelor's Degree in Biology from Missouri State University.
Dr. Goettel participated in a mentoring session with our science scholars at LCU on February 12th. Ayomide (2015 Scholar), Darasimi (2015 Scholar), Omolara (2014 Scholar), and Rachael (2014 Scholar) asked some engaging questions about cell biology, cancer research, apoptosis, necrosis, Clostridium Difficile, viruses, humanized mice, the requirements for setting up a research lab, and general career advice.
Are you a STEM Professional who is passionate about mentoring girls and women? We would be delighted for you to join our network of mentors. Please send us an e-mail message: info@visiolafoundation.org